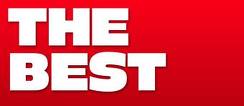 Just reading an article on ESPN about the Pittsburgh Pirates potentially having the best outfield in baseball this season with Andrew McCutchen, Starling Marte and Gregory Polanco. The Pirates outfield trio seems to have some pretty good ancestry in the names of Barry Bonds, Bobby Bonilla and Andy Van Slyke or Roberto Clemente, Willie Stargell and Matty Alou.
As we are now only a few weeks away from opening day, this got me thinking of some of the best all time outfield combinations in the history of baseball.
Leave a comment and rank your top 3 outfields of all time (these are randomly listed):
1994-96 Cleveland – (here is what they all averaged: Albert Belle: .328 – 45 HR's and 125 RBI. Kenny Lofton – .326 – 108 runs and 63 SB's. Manny Ramirez ('94 rookie season) .290 – 27 HR's and 101 RBI's.
1915 – Detroit – The outfield consisted of Bobby Veach in left, Ty Cobb in center, and Sam Crawford in right. The league batting average was only .248 that year, but Cobb hit .369 with 99 RBIs and 144 runs, Crawford hit .313 and drove in 112 runs, and Veach hit .299 with 112 RBIs. The three Detroit outfielders ranked #1, #2, and #3 in total bases and RBIs. The outfield has been ranked the greatest outfield of all time by baseball historian Bill James.
1894 – Phillies – Sam Thompson .407, 141 RBI, 177 OPS, Billy Hamilton .404, 192 Runs, 158 OPS, Ed Delahanty .407, 131 RBI, 159 OPS and 4th OF Tuck Turner hit .416 in 339AB
1927 – Yankees – Babe Ruth, Earle Combs, Bob Meusel: had a total bWAR of 23.5, the best of any starting outfield in history, as far as I can tell. Their average OPS(1.028) and average OPS+ (167) were also the best of any starting outfield. Ruth was 32, Combs 28, and Meusel 30.
1961 – Yankees – Mickey Mantle, Roger Maris, Yogi Berra: This trio had 137 HR's, best of any starting OF. We all know about Mantle & Maris, but Berra had a pretty good year for a 36 year old converted catcher.
1979- Red Sox – Fred Lynn, Jim Rice, Dwight Evans: Rice was 26, and Lynn and Evans both 27. It sounds like all three players were in their prime, but Evans was the rare played who reached his peak later in his career (he really broke through at age 29) or else this group would rank higher, if Evans had a normal career arc. Average OPS+ was 148.
1927 – Washington – Tris Speaker- Sam Rice- Goose Goslin one of two Hall of Fame outfield of regulars in modern era
1923-24 – Detroit – Ty Cobb- Harry Heilmann- Heinie Manush one of two Hall of Fame outfield of regulars in modern era
Fun groups to remember but not the best ever:
70's Giants – Willie Mays, Bobby Bonds and Ken Henderson
1980 Oakland A's – Rickey Henderson, Dwayne Murphy and Tony Armas
2003 – Atlanta – Chipper Jones, Andruw Jones, Gary Sheffield
1968 – Detroit – Willie Horton, Mickey Stanley, Jim Northrup and Al Kaline
1991- Oakland – Rickey Henderson, Dave Henderson and Jose Canseco
1966 – Pittsburgh – Roberto Clemente, Matty Alou, Willie Stargell
1990 – Pittsburgh – Barry Bonds, Bobby Bonilla, Andy Van Slyke
Canada rules:
Toronto – George Bell, Lloyd Moseby and Jesse Barfield
Montreal – Tim Raines, Warren Cromartie and Andre Dawson
Honorable Mention to the 2014 Boston Red Sox:
Jackie Bradley, Daniel Nava, Mike Carp and Jonny Gomes – seriously might be one of the worst ever!
My pick for the top 3 are as follows:
3. The 1994-96 Indians. Albert Belle (headaches and baggage) was one of the most feared and all-around dominant hitters during that stretch. Kenny Lofton is no worse than one of the top 10 leadoff hitters of all time and Manny Ramirez is one of the best pure all-around hitters ever to combine batting average, on-base percentage and power.
2. The 1915 Tigers simply because the performance of that outfield was so far and above the league average that season and that to me is one of the single most important criteria in evaluating baseball performance.
1. The 1894 Phillies. I mean all four outfielders hit over .400 and the 4th outfielder had 339 AB's. This will never happen again and is simply beyond reality.
Let me know if I failed to recognize any outfields.
And don't forget to leave your top 3 in comments.